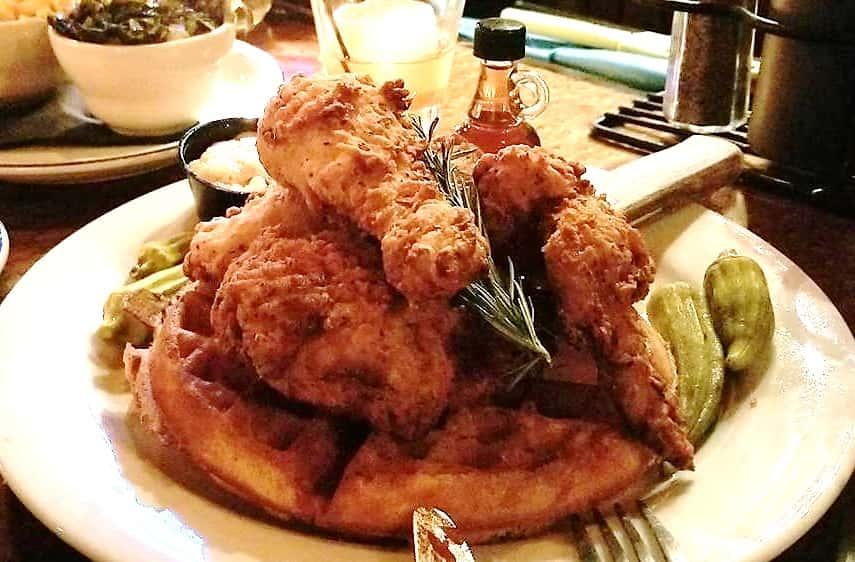 Reviews
"INCREDIBLE food! Loved the Ruben and smoked maple syrup chipotle wings! And the fries....so fresh! Both French fries and sweet potato fries. Def worth a stop in!"
★ ★ ★ ★ ★
- Kelly S.M. via Facebook
"We just happened on this spot for our July 4th supper, and loved everything about it! The staff was warm, welcoming &, professional and the food was awesome! We began with splitting the "eggs and bacon": scrumptious deviled eggs and thick bacon...yummy! For our dinners, companion had the pulled pork sandwich with sweet potato fries and I chose the veggie burger with a side of collard greens. Everything exceeded our expectations! Even though this is an hour from home, we will make it a point to return whenever we're anywhere nearby."
★ ★ ★ ★ ★
- Barbara F.K. via Facebook
"It's good. They know barbecue. I've eaten at their restaurant AND I've had them cater my company's holiday party. Both experiences were fantastic. At the restaurant, service was prompt and attentive, but not overbearing. For the holiday party, their guidance was spot on and they put out an excellent spread. Their attention to detail was wonderful and the staff was made of all-stars. Highly recommended."
★ ★ ★ ★ ★
- Anthony H . via Yelp